Radian has been selected to be part of the next incubation call at the European Space Agency Business Incubation Centre (ESA BIC) in Madrid Region.
We have joined the ESA BIC with the vision to continue developing our software, with the aim of simplifying thermal analysis for space players. Over the course of the next two years, thanks to ESA BIC's support, we will develop several highly-demanded features, like speeding up the creation of thermal models, widening the current simulation capabilities, and assessing the accuracy of our thermal predictions. For the latter, we count with ESA's Thermal Analysis and Verification Section, who have agreed to support the assessment activities.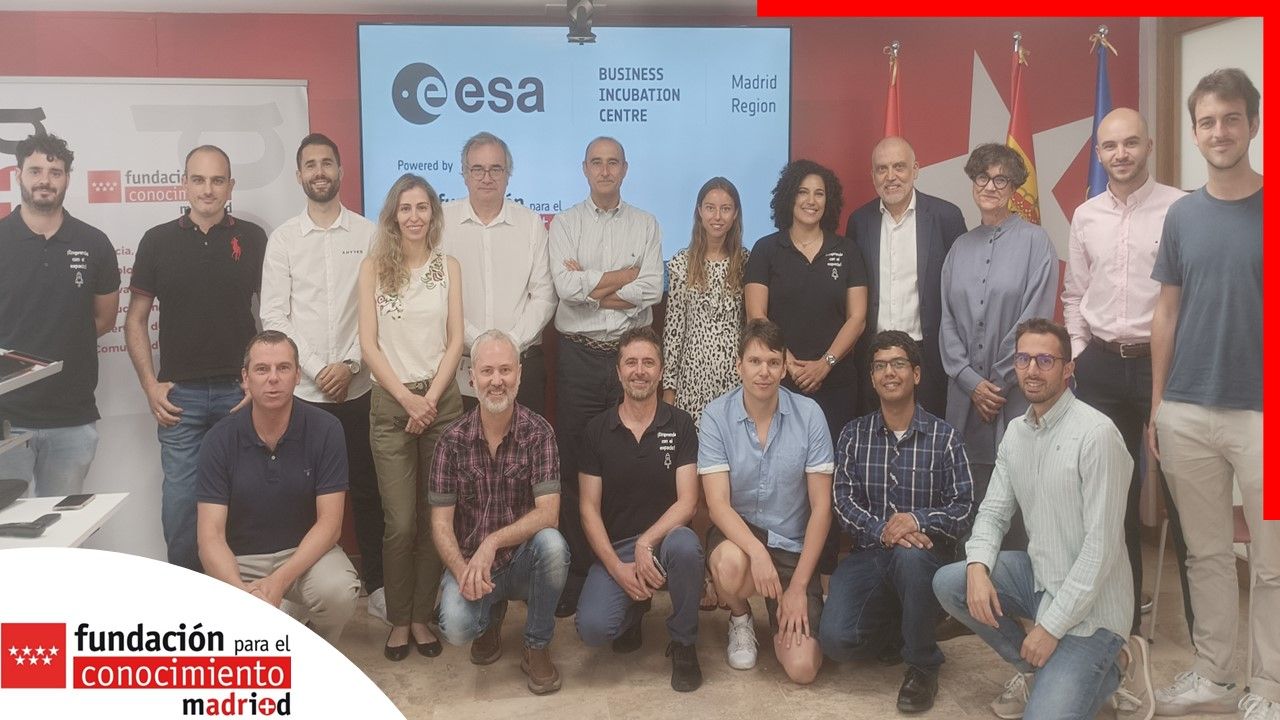 The ESA BIC Madrid offers a range of resources including technical expertise, business support, networking opportunities, office space, and funding to help companies overcome innovation hurdles, gain a competitive edge in their industry, and accelerate their business growth. With the invaluable expertise and support of ESA's professionals, we are confident in enhancing our technology to meet the rigorous demands of the space industry.
The first meeting of ESA BIC Madrid Region took place at the headquarters of Fundación para el Conocimiento madri+d and with the presence of representatives of some of the universities and science and technology parks that support the programme. The event also featured the selected startups showcasing their projects and challenges: Digital Earth Solutions, Hydra Space, Coolx, Eye4Sky, Sanza Energy, AHYRES and Valar Space.
We are grateful for this opportunity and looking forward to exciting developments ahead!