We had the chance to present Radian Systems solutions for thermal analysis for space at the Young Professionals in Space (YPinSpace) conference, in Dubai.
This congress is an exciting initiative from IEEE Young Professionals that every year brings together space enthusiasts from all disciplines and backgrounds. The fourth edition of YPinSpace took place from the 4th to the 6th of November, at the Dubai World Trade Centre. Organized by the Mohammed Bin Rashid Space Centre (MBRSC), the event showcased the UAE eagerness to reach for space and continue supporting this thrilling industry.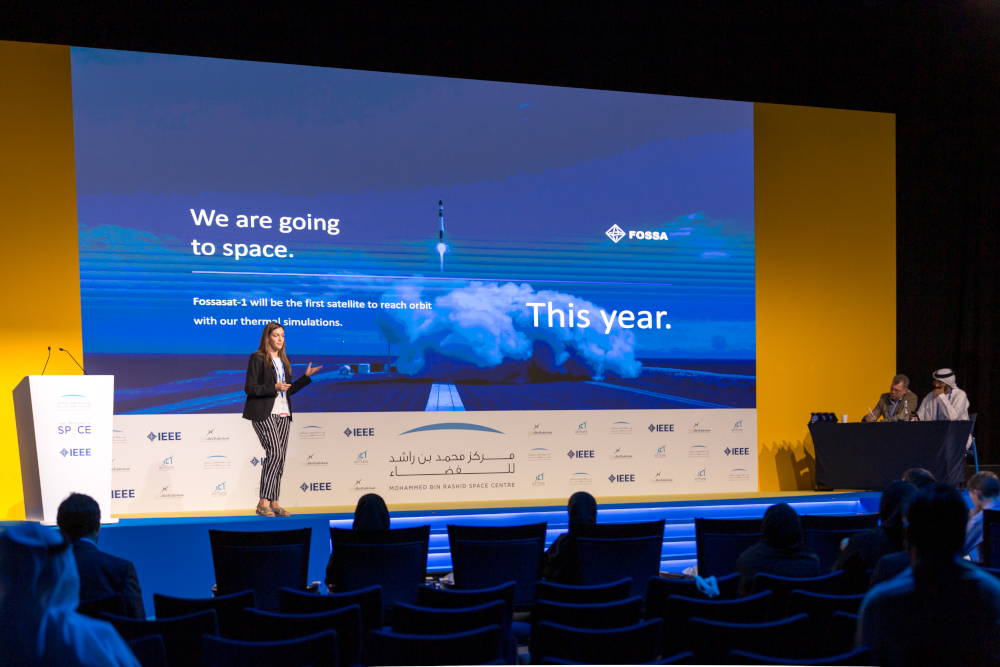 The attendees of YPinSpace2019 obtained a holistic view of the science, engineering and space technology fields. They learned and discussed about the recent research breakthroughs, technical advances, latest technologies and existing opportunities in this sector. The congress topics ranged from artificial intelligence for Earth applications to living on Mars, robotics, start-ups and academic initiatives in space. Additionally, students had the unique opportunity to get in touch with prominent professionals and experts in space industry from all over the world.
Radian, together with other space startups, had the chance to show our work. Throughout the event, our booth was full of people showing interest in the product and the company: from potential clients and partners to enthusiastic and curious students. It was a great opportunity for us to engage with them all and obtain enriching feedback, as well as motivation to keep working hard.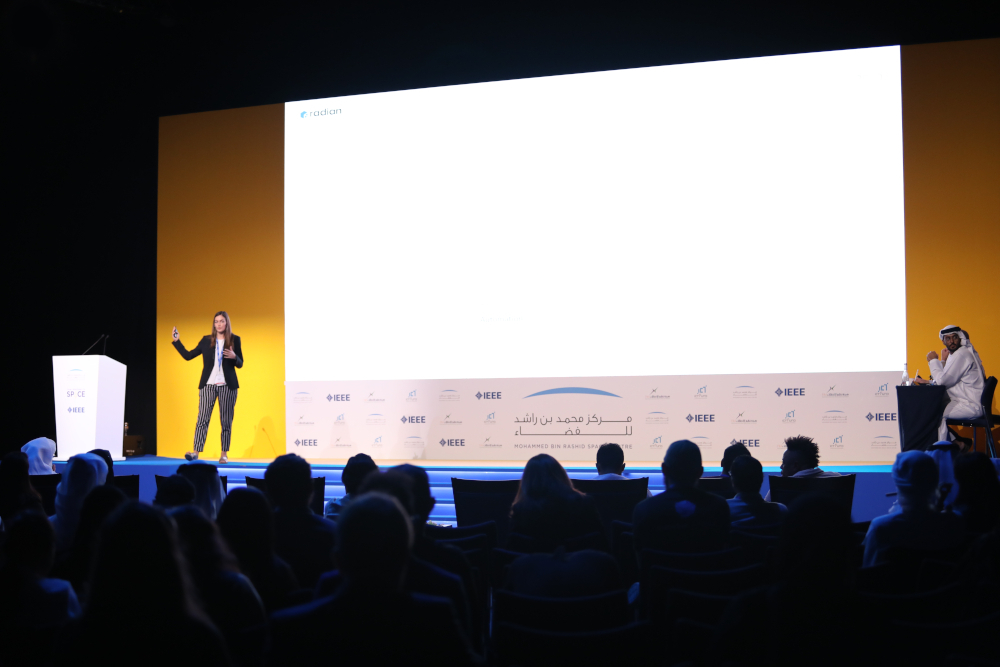 Moreover, our cofounder and CMO delivered an insightful presentation about Radian, starting with the context of small satellites and thermal issues in space and proposing Radian's solution: a thermal and orbital simulator wrapped by an intuitive, optimized web application. This was complemented with an explanation of actual mission case studies that we are working on, and a demonstration of the software capabilities.
We want to thank the event's organization, MBRSC, as well as IEEE Young Professionals and in particular Meera and Tushar for inviting us to participate and contribute to such a successful event.