Radian Systems participated in two national events last week: the EIE Congress and SG[Spain], with a talk, and a round-table chat with Fossa Systems and Arkadia Space.
The 4th edition of the EIE Congress took place from the 20th to the 24th of June in the Instituto de Ingeniería de España, organized by the Comité del Espacio, where Radian delivered a talk to showcase our advancements since the last edition.
Additionally, the second edition of the national event of SGAC, the SG[Spain] 2022, was organized in collaboration with the EIE Congress on Saturday. At the SG[Spain], 70 students and young professionals from all over Spain got together to listen to leading professionals in the space sector and discuss amongst them on relevant space topics in our country.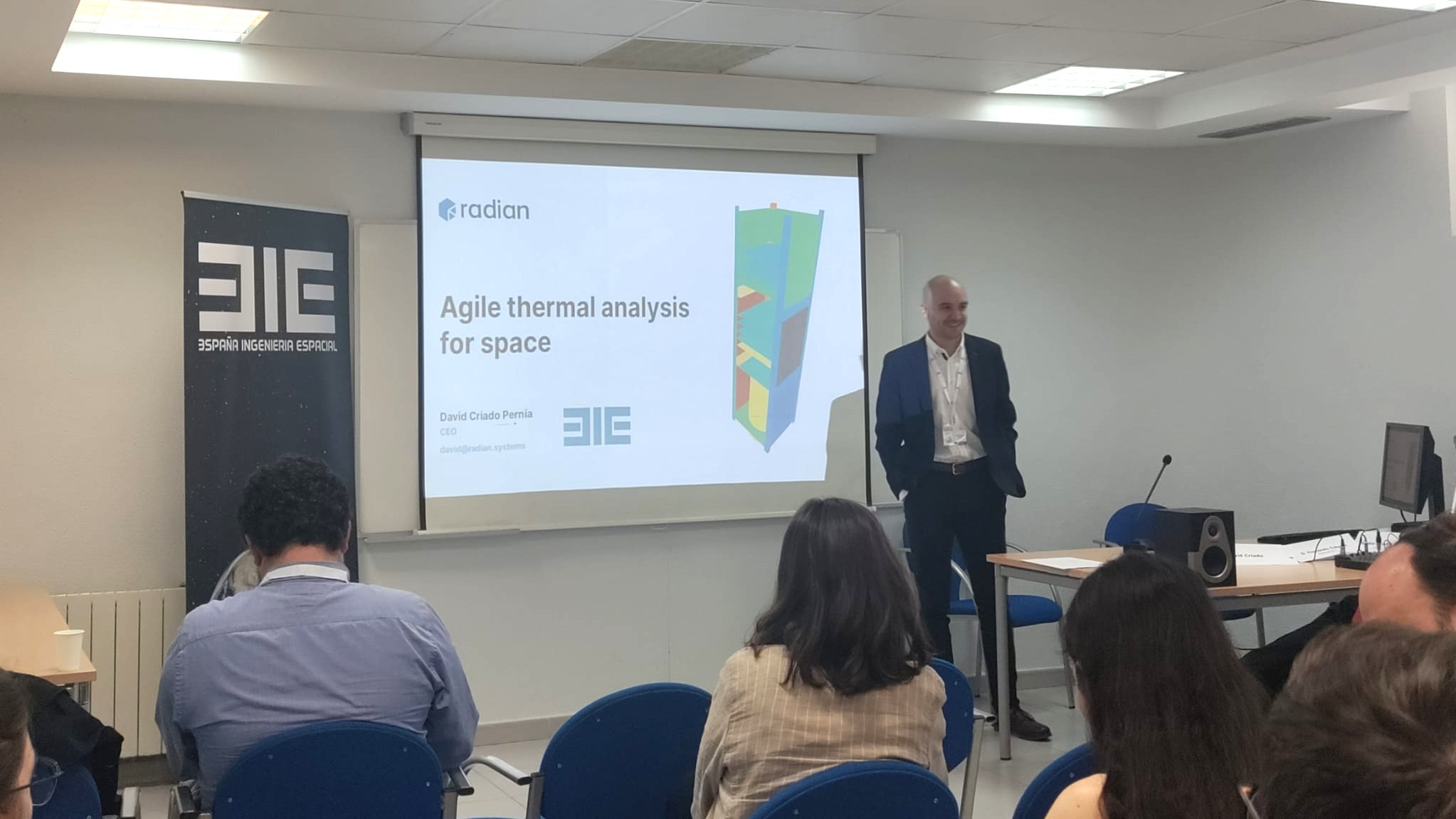 Radian sponsored SG[Spain], and our CEO took part in the round table on the startup ecosystem in Spain, along with the CEOs of Fossa Systems and Arkadia Space. Also, we were involved in moderating the Workshop on Space Entrepreneurship with other members of MINSC and Fundación madri+d. Participants learned about related topics, worked in a elevator pitch, and presented their conclusions and recommendations to the forthcoming Spanish Space Agency.
Radian continues engaging with the Spanish space ecosystem taking part in the main events in the sector, both for experts and for younger generations.